International Taekwon‑Do Federation
Dear Taekwon‑Do Family Members,
I am so privileged and honored to enjoy this opportunity to present my regards and personal greetings to you all as one of the Taekwon‑Do practitioners in the globe.
We are all now standing at the juncture to say FAREWELL to the old year 2020.
Covid-19 has brought us the unexpected losses and even taken the most precious and loved ones away from us and unfortunately is still harassing the peoples as the ongoing threat to the humankind.
We are therefore afraid of recalling the horrible happenings in this year full of the panics and disruptions.
However, this disease could never defeat and conquer the strong spirit and mentality of the Taekwon‑Do practitioners across the world.
I am so proud of you and may I take this opportunity to offer my sincere thanks and warm congratulations to you on the outstanding achievements you made in the "WAR" against this terrible pandemic even though we have certainly experienced a number of sadness and hardships.
I hereby dare to say if we made some progress in the struggle against this pandemic, it would be absolutely attributed to your sacrifices and the Taekwon‑Do spirits you have cultivated through the daily training of Taekwon‑Do even in this difficult circumstance.
From my point of view, the essential and crucial ones the peoples need and require the most at this stage are precisely of the Strong Mentality and Hope.
We, the Taekwon‑Doists, should be a Vanguard and Ambassador in such a terrible time by setting further examples to encourage the peoples to go forward towards the brighter future with the firm convictions and will.
We are on the eve of the New Year 2021 which makes us extremely excited and inspired with fresh anticipation and hope full of colorful dreams and optimistic promises.
A lot of plans and things to do in the year to come are laid ahead of all Taekwon‑Do brothers and sisters in this planet and it requires us to unite more firmly than ever and work together hands in hands for the unified and combined evolution of Taekwon‑Do worldwide.
The new year 2021 will be blessing all of us and I sincerely wish the entire Taekwon‑Do family members good health and best of luck for the Year 2021.
Happy and Prosperous New Year 2021!
Thank you.
Prof. RI Yong Son
President
International Taekwon‑Do Federation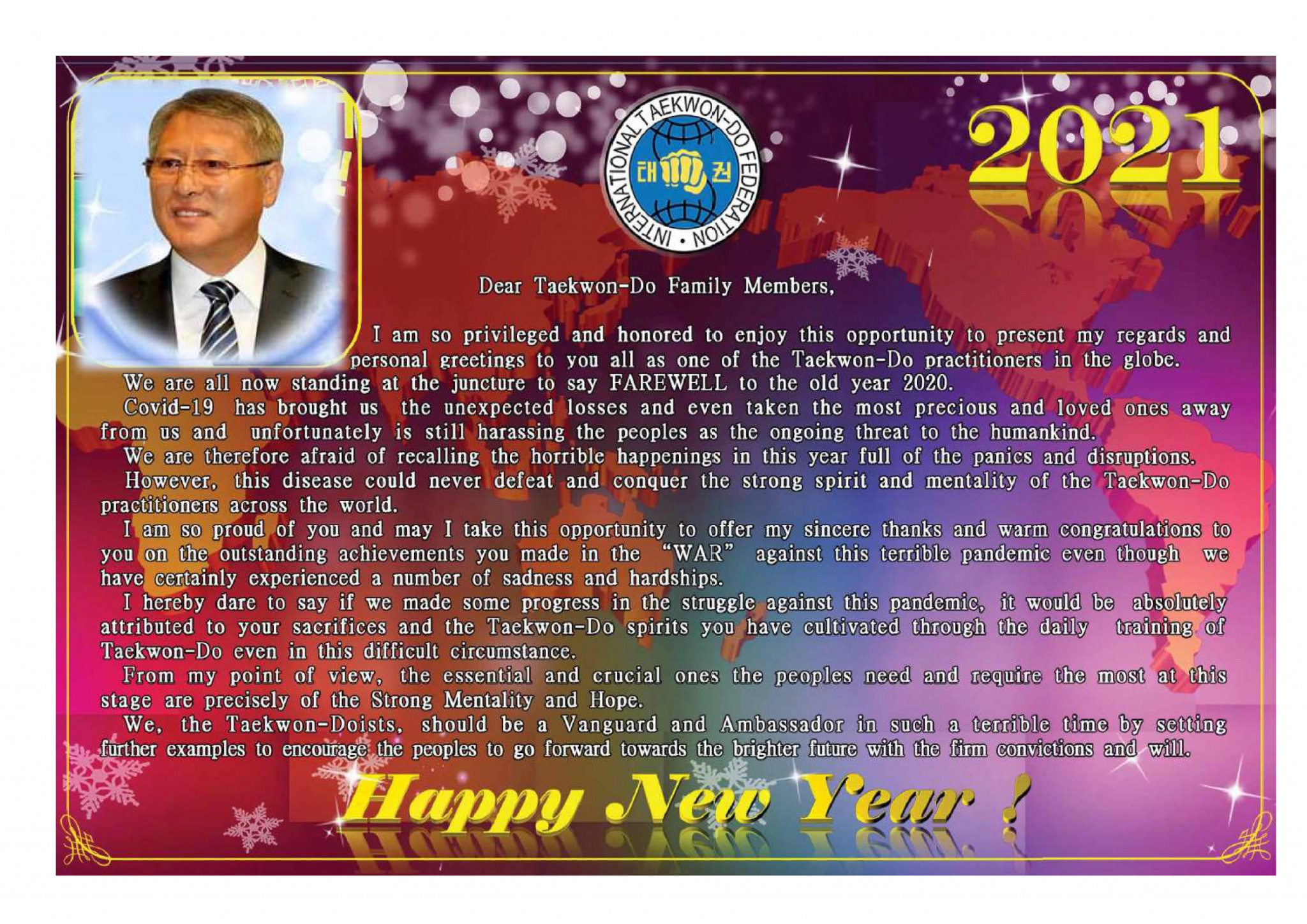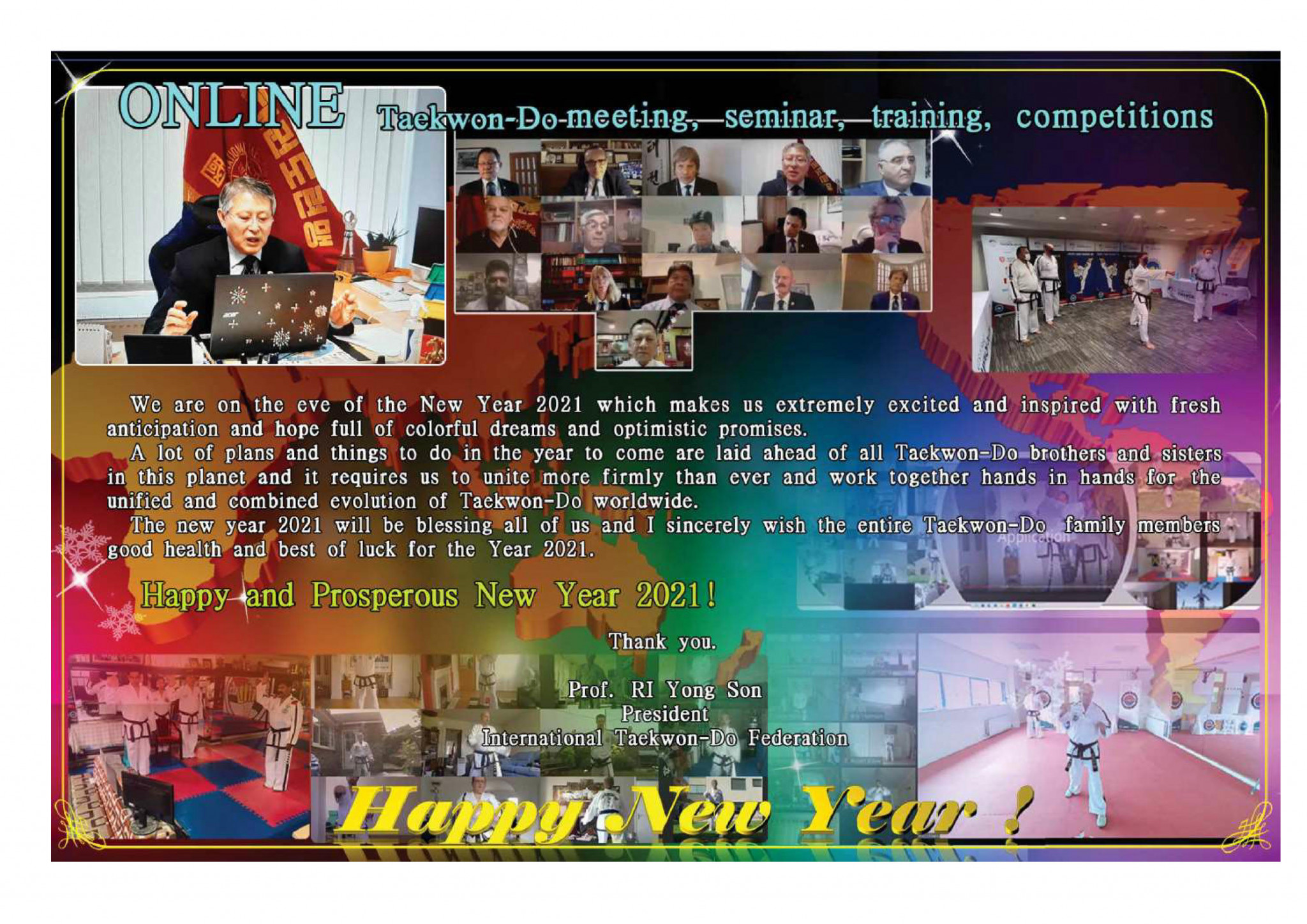 Documents:
CALENDAR
CONTINENTAL ORGANIZATIONS