International Taekwon‑Do Federation
Dear members of the ITF & IMGC,
I hope all of you and your family members are safe and in good health even in the public health crisis due to the Covid-19.
Today we greet such a meaningful day as the 102nd Birthday of Gen. Choi Hong Hi, the first President of the ITF & IMGC and the Founder of Taekwon‑Do. On this special day, I would like to extend my warm greetings to all the members of the ITF & IMGC.
Gen. Choi Hong Hi, who was born on Nov. 9th, 1918 in Korea where he spent his childhood, developed Korean traditional martial arts Subak and Taekkyon and named it "Taekwon‑Do" on April 11th, 1955, founded ITF in March 1966, laying a firm foundation to spread Taekwon‑Do on a worldwide scale and IMGC in September 1999 to pave a wider way for the development of several martial arts including Taekwon‑Do.
There were days of living in self-imposed exile and there were also difficult days when the destiny of ITF was at the crossroads of life and death due to the moves of dishonest forces to check the worldwide spread of Taekwon‑Do on the path of Gen. Choi Hong Hi making Taekwon‑Do a treasure common to the entire mankind.
Despite all these adversities, thanks to the great attention and positive support of the motherland of Taekwon‑Do, the efforts made by all the Taekwon‑Do practitioners of the world who aspire after justice and peace, ITF has grown into a strong international' martial art organization with more than 100 national governing bodies and hundreds of millions of practitioners.
I hope we who are the students of Gen. Choi Hong Hi will in the future, too, continue to rally behind the ITF & IMGC headed by Prof. Ri Yong Son and pool our wisdom and strength for the world-wide promotion of Original Taekwon‑Do and for the consolidation of ITF & IMGC.
Thank you.
Sincerely yours,
Kim Myong Gun
President, Korean Taekwon‑Do Committee
President, Asian Taekwon‑Do Federation
EB members, ITF
Sec. - Gen., IMGC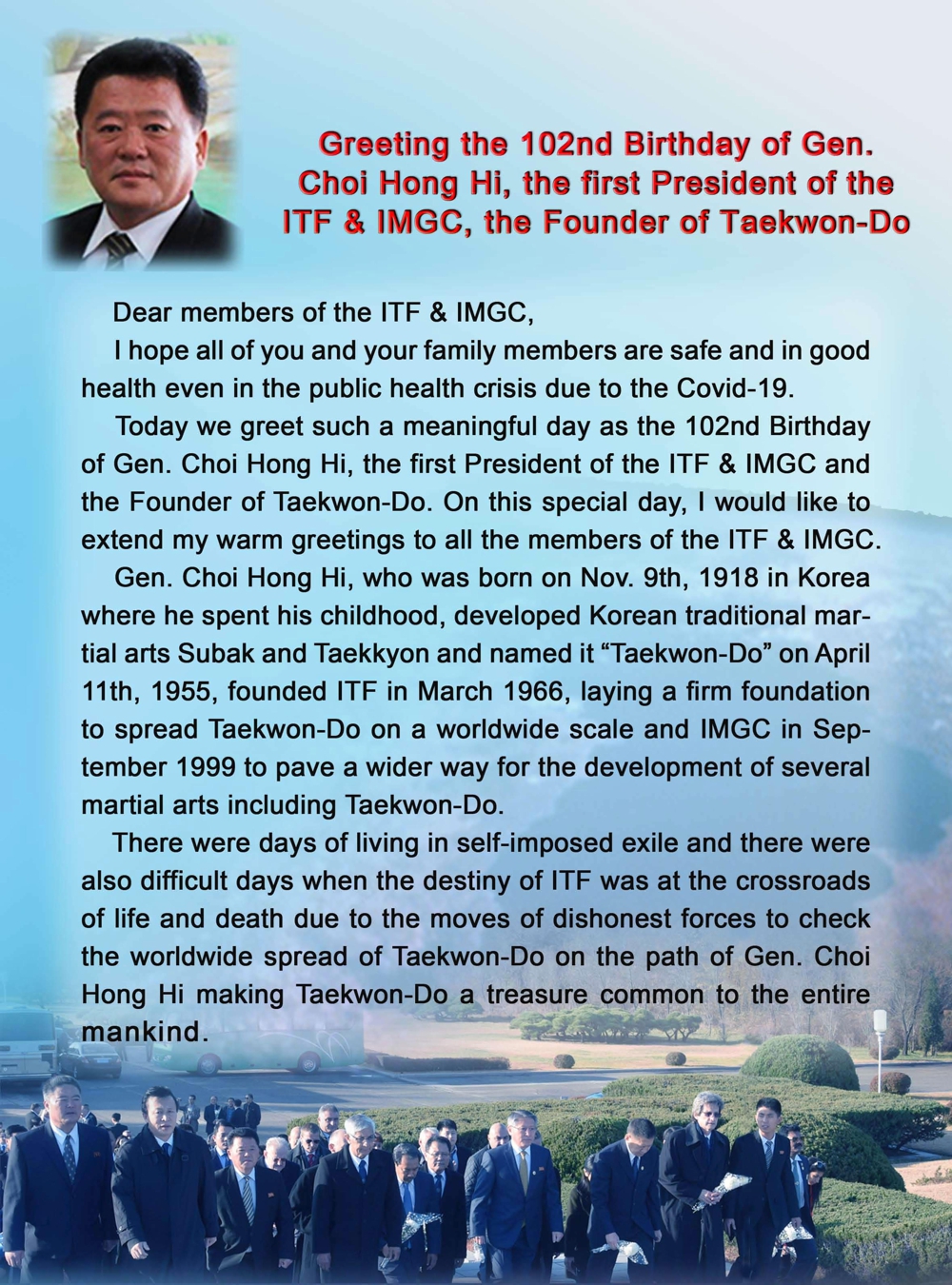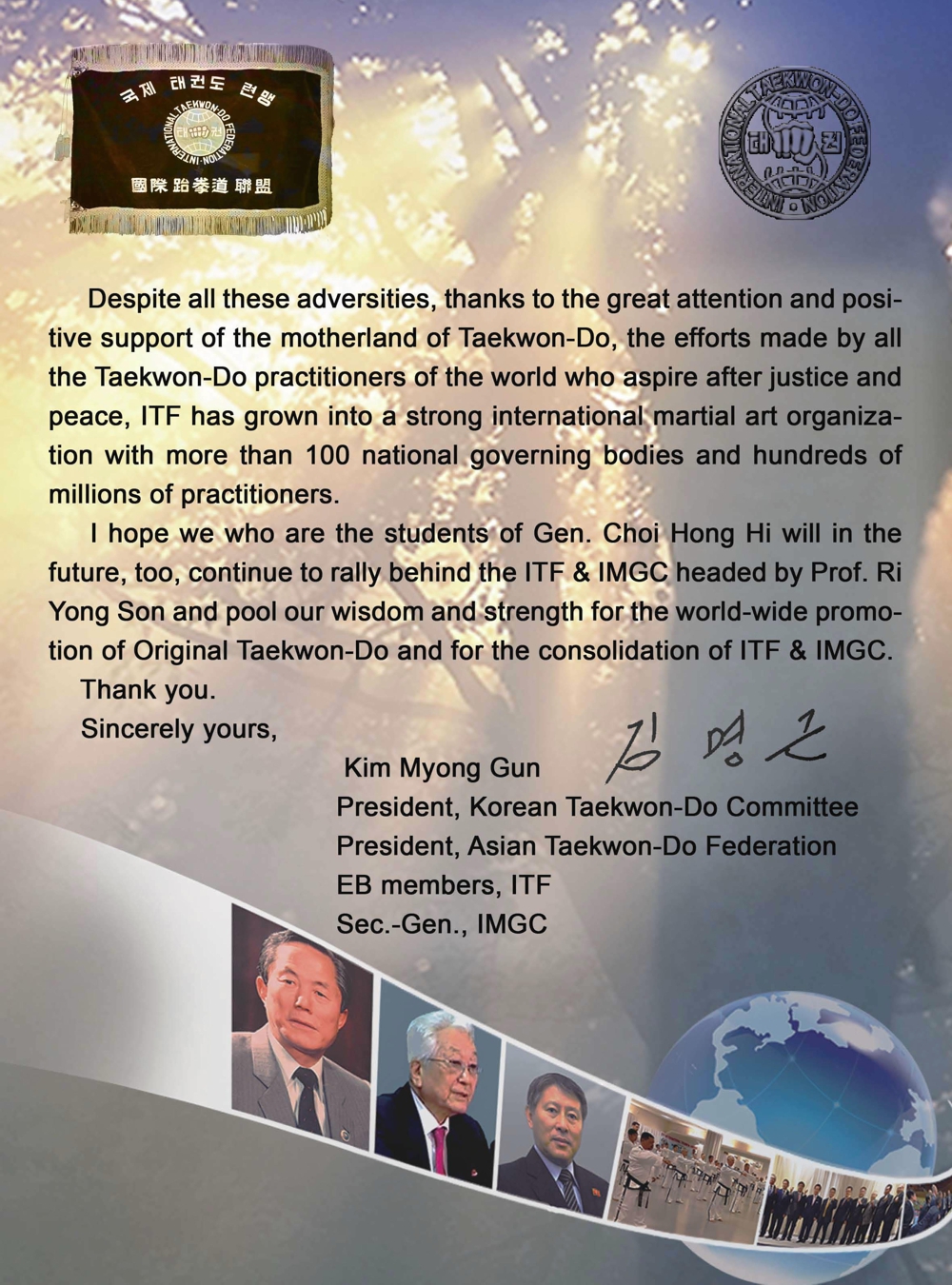 Documents:
CALENDAR
CONTINENTAL ORGANIZATIONS