International Taekwon‑Do Federation
On November 7, 2020, the virtual international symposium organized by the A.T.F. and led by G. Master Eduardo Palmisano, President of the NGB and member of the ITF Committee of Judges.
More than 280 black belts from Honduras, Nicaragua, Panama, Costa Rica, Belize, Chile, Paraguay, Peru and Uruguay participated.
The ITF President Prof. Ri Yong Son was specially invited to send a special message to the entire American continent.
The Grand Master Michael Prewett, President of the European Taekwon‑do Federation and member of the ITF Judges Committee, spoke on everything related to the rules and regulations of international competition.
Likewise, Master Enrique Deacon, President of the Peruvian Taekwon‑do Federation and Secretary General of the Panam Taekwon‑do Council, was in charge of the first part on the true history of Taekwon‑do.
Also invited was GM Osvaldo Rios Olivero, President of the PANAM Taekwon‑do Council, who delivered a message to the entire American continent.
Also present were GM Raul Bonilla, President of the Honduran Taekwon‑do Fed, Master Daniel Verdun, Grand Master Pedro Osuna, Master Marcelo Sachi,Mr. Ernesto Figueredo, Mr.Daniel Roldan, and Master Carlos Fabre and Master Walter Paz.
Next November 14, the second part of the International Symposium will be held where the speakers will be Grand Master Eduardo Palmisano, the Official Coach of Argentina TKD Federation, Mr. Federico Figari, and Mr. Hugo Lopez as Coaching.
Diplomas of participation will be awarded once the symposium is over.
Grand Master Eduardo Palmisano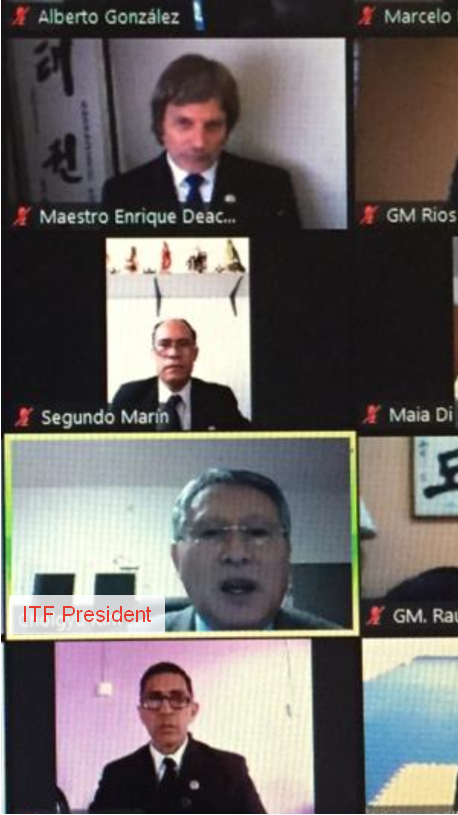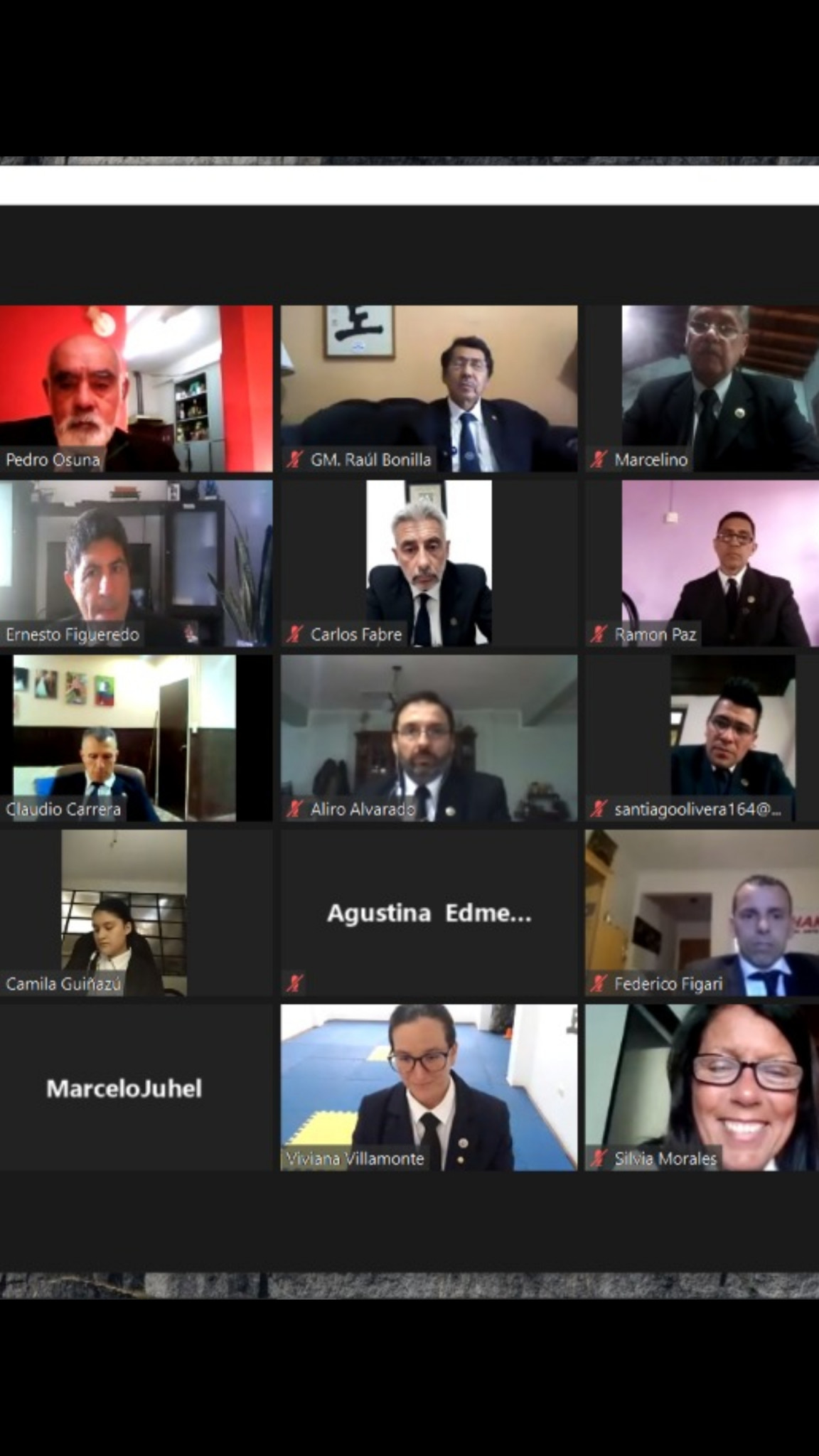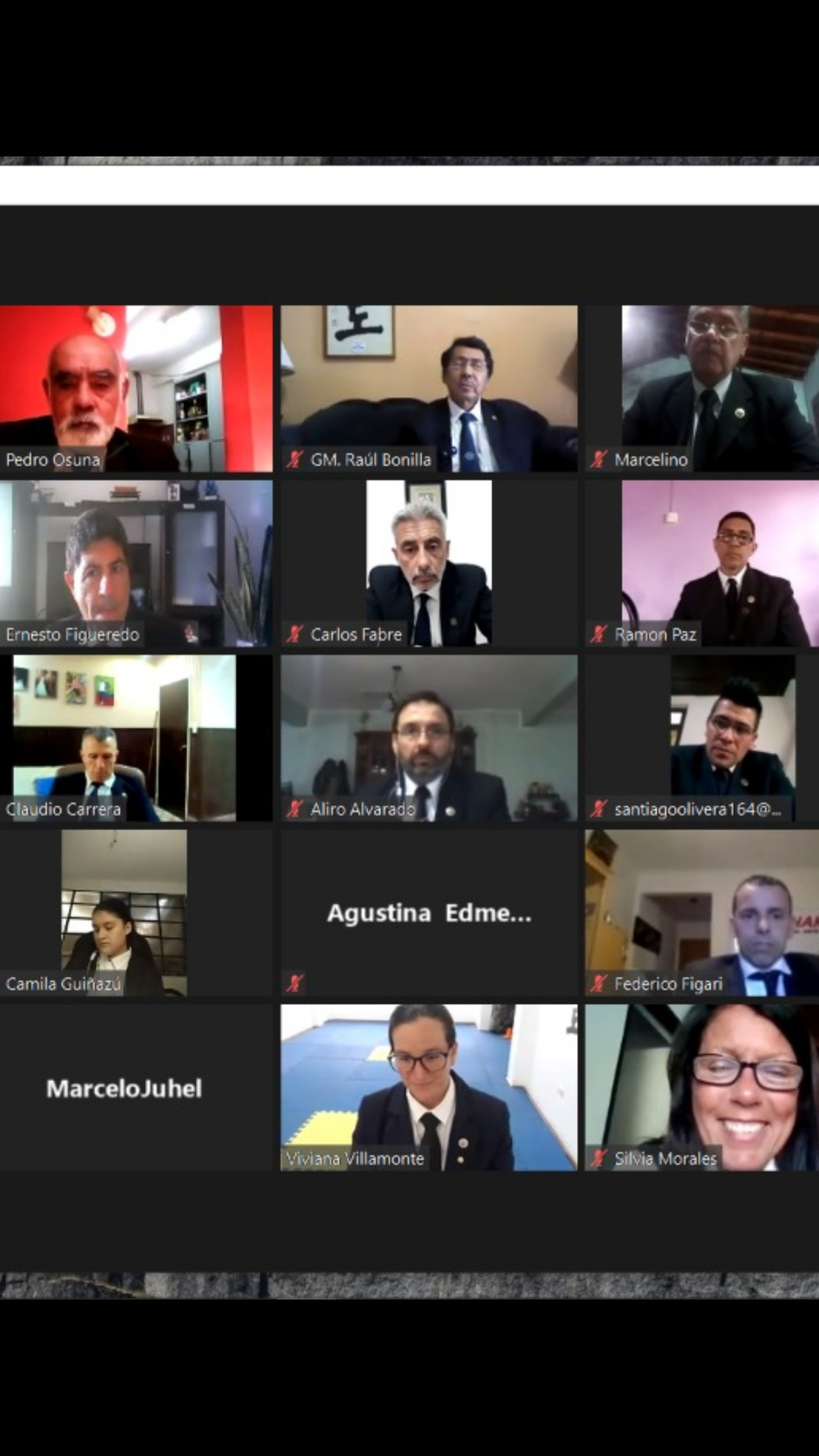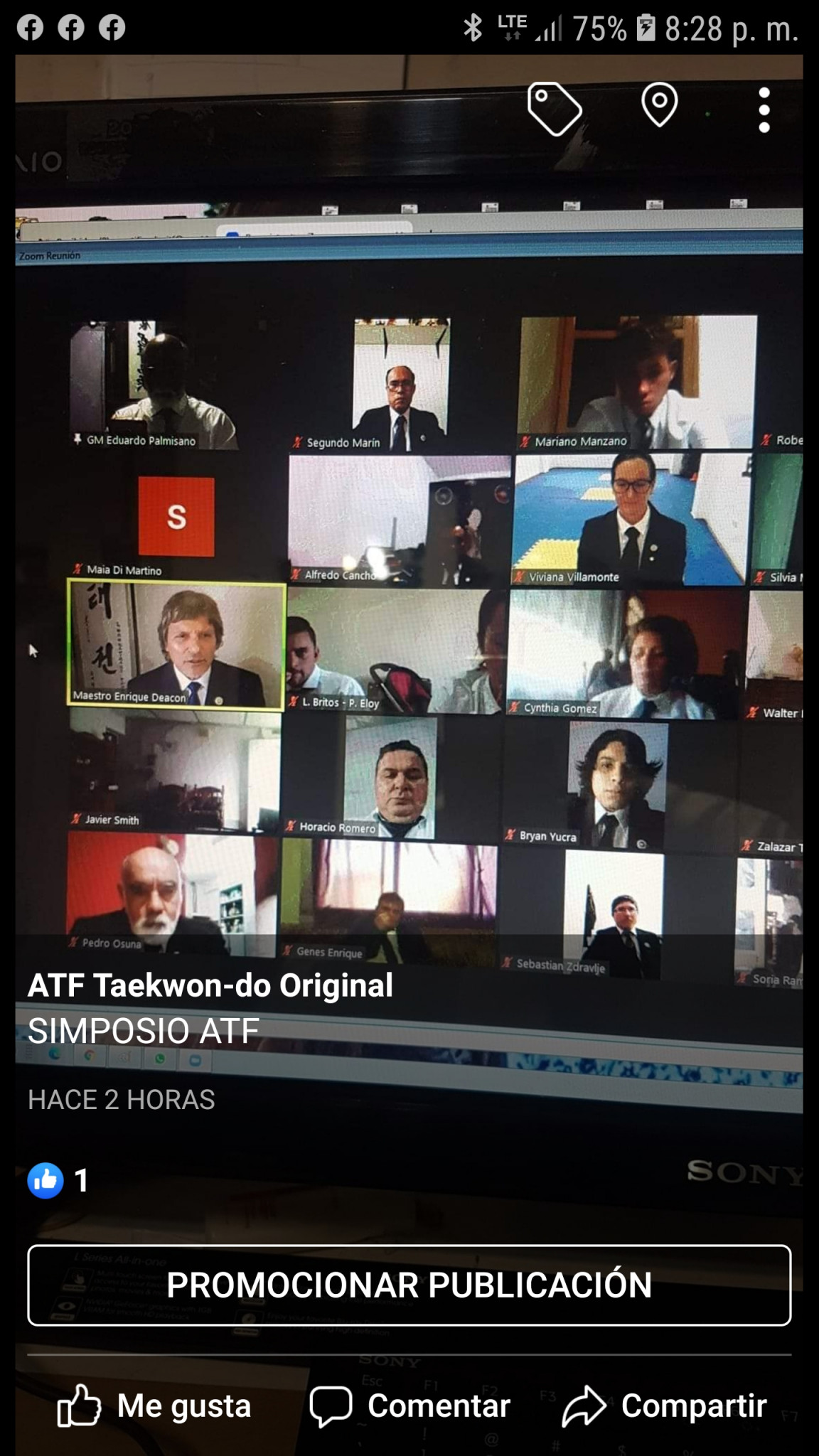 CALENDAR
CONTINENTAL ORGANIZATIONS