International Taekwon‑Do Federation
DAEDO APPROVED ITF EQUIPMENT!
Special promotion to celebrate the 65th Anniversary of Naming of Taekwon‑Do
On-line orders: 20% discount on Daedo ITF section www.daedo.com/gb/ITF
NGB orders: 10% discount on orders places by email to marketing@daedo.com. Minimum order amount 300€.
Promotion valid from April 11 through May 11, 2020.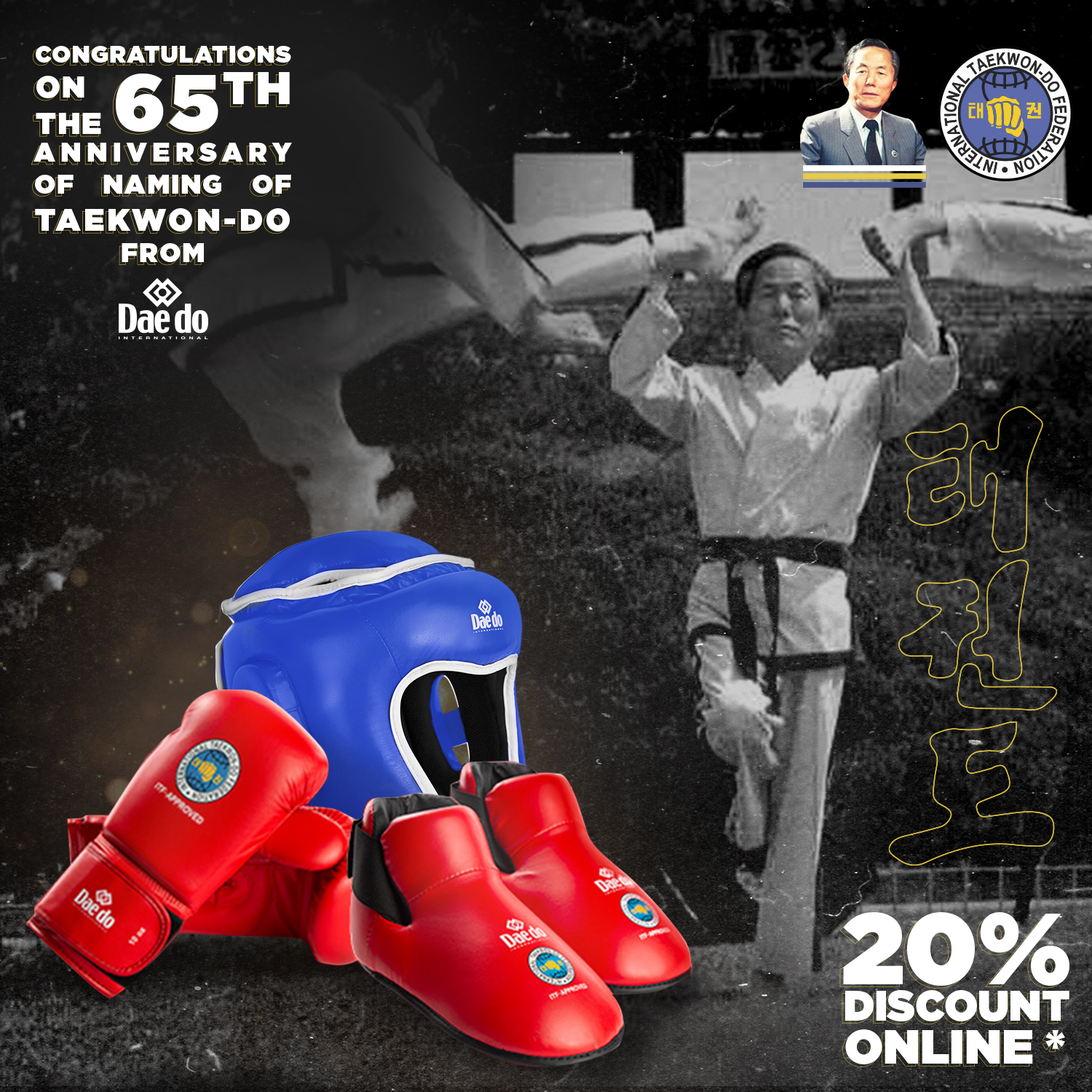 CALENDAR
CONTINENTAL ORGANIZATIONS